Hi all,
we have a gypsy mare at 334 days today in foal to smokey buckskin appaloosa i just thought id share with you all
she started bagging 2/3 weeks ago and has a decent size bag on her now wich stays up all the time, she is looking very fed up now laying down alot finding it hard to breath when she is so back up again, butt rubbing constantly. we think this is her first foal but can't be 100% as haven't owned her long enough.
she has no wax, vulva seemed quiet relaxed the other day but yesturday was VERY relaxed, muscles round back end getting soft & she's been very quiet today, when turned out just stood with head down & now she's in same again, hope its not much longer how long do you think? I'm this next week
Was also able to express milk for first time 2 days ago, it was opque with a tint of yellow very bland, next day it was more yellow & abit sweeter but yesterday couldn't get nothing again
she has started last few days to get quiet abit of edema infront of her bag/belly aswell.... Just watching her on cctv cam... come on mare PUSH!!!
2 days ago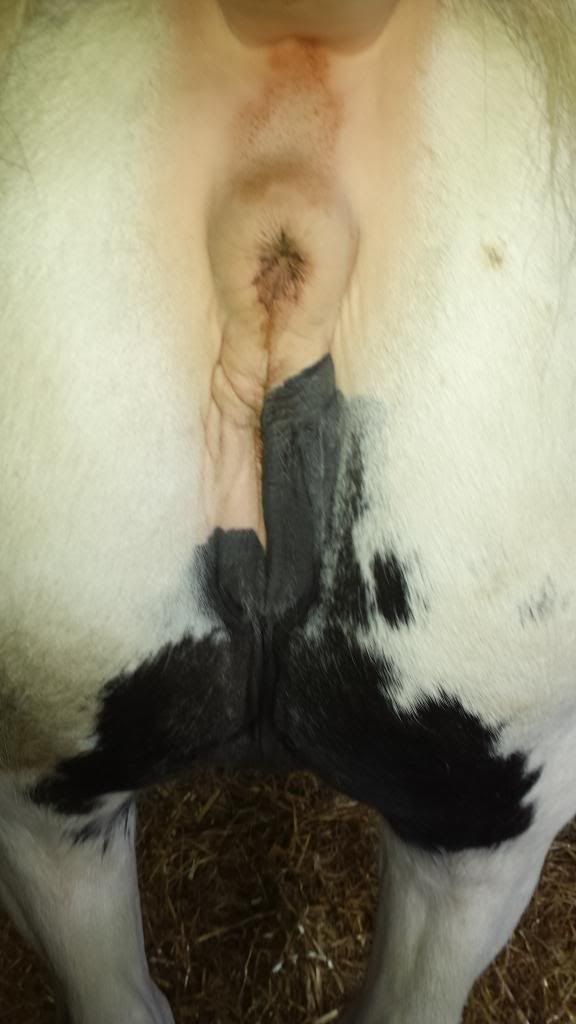 & her bag yesturday